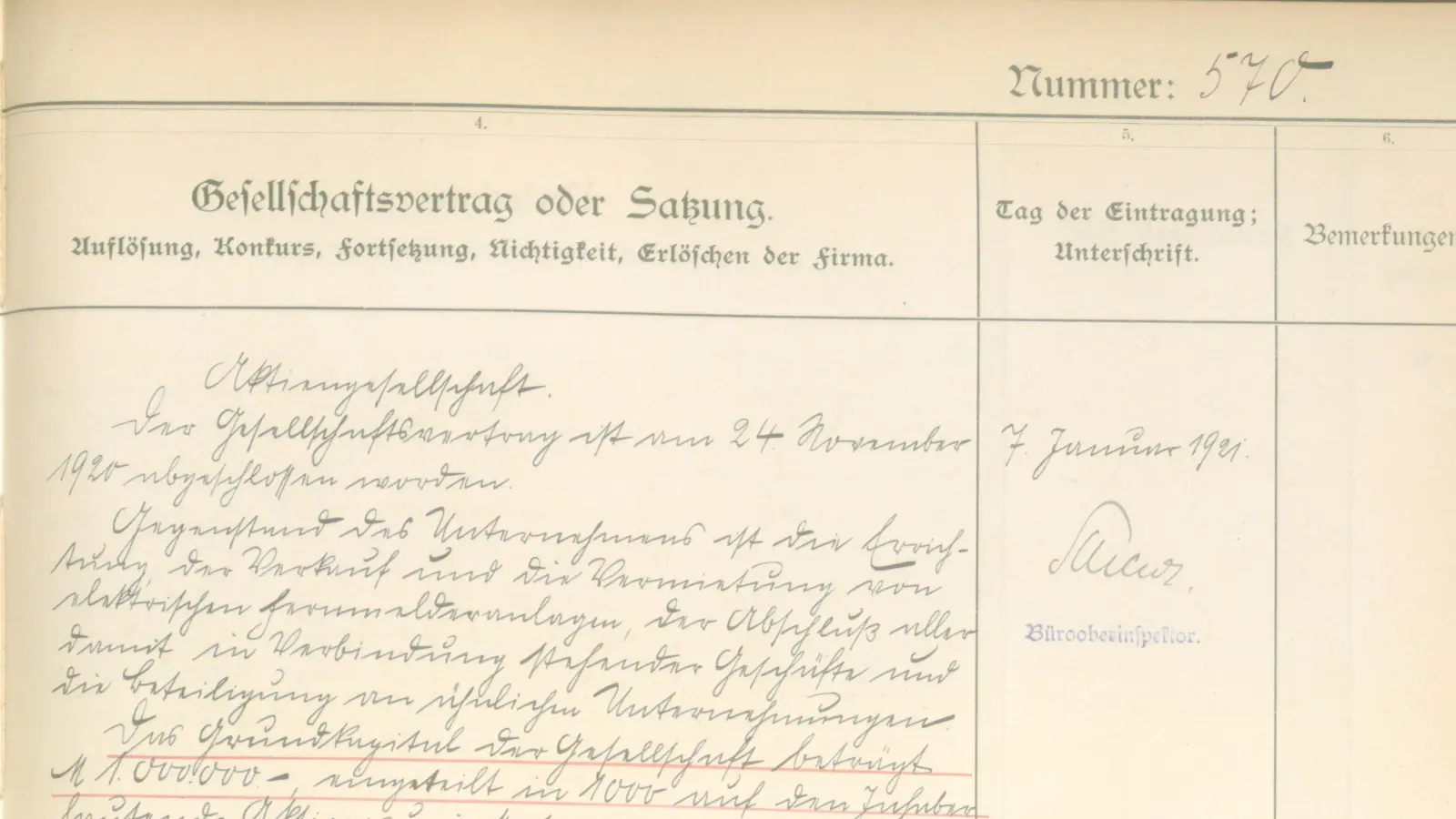 Bosch's experience in handling emergency calls dates back to 1920. Hanseatische Notruf AG was founded in Hamburg on 24 November 100 years ago. This company developed the first alarm systems and set up an emergency call center for the local police in the city. Hanseatische Notruf AG was taken over by Telefonbau und Normalzeit GmbH (later Telenorma) in 1935.
In the 1980s, Bosch gradually acquired a majority stake in Telenorma in Frankfurt am Main, thus expanding its expertise in communications and security technology. In 1989, Bosch brought together its Public Communication Technology, Private Communication Technology and Mobile Communication businesses to form the new "Bosch Telecom" division, which also includes Telenorma.
Pioneers in alarm management
At the same time as expanding the focus on communications and security technology, Bosch Telecom built up the service business covering all aspects of private emergency center as well as security control center. This began in 1985 with the establishment of security control centers in Cologne and Frankfurt which were certified by Europe's largest corporate security organization, VdS. In the company's founding year, around 25 associates were employed around the clock.
In addition to carrying out operations in the monitoring center, the team also performed additional tasks such as processing fault notifications and managing service technicians. They received alarm messages from stationary objects, for example from buildings, elevators or industrial plants. The associates processed the incoming alarms and, if necessary, forwarded them to the appropriate police and assistance services.
The first communication center, then known as the "Bosch Telecom Service Center", and another emergency and security control centers went into operation in 1997 in Magdeburg. With the addition of the new site, the entire service division was renamed as the Bosch Communication Center. In 2004, clearing house functions were integrated in the Bosch Communication Center control centers. This means that alarms were now sent directly to the police or fire department via the security data centers in Frankfurt (alarm receiving centers). This is usually the case for buildings with particularly high security requirements. If the fire, robbery and burglary alarms could not be passed through to the police or fire department automatically, the monitoring center team would take over processing. This demanded very high safety standards that only a small number of control center providers could meet.
New products and global service infrastructure
The first decade of the new millennium marked the establishment of new communication centers, starting in European countries like France, the Netherlands, Spain and the United Kingdom, then moving further afield to India, the Philippines and the USA. The market for mobile alarm messaging technologies is gaining increasing importance. Bosch was very involved in the development of the eCall vehicle emergency call system and launched its solution in the first six countries in 2012. The same year also saw an important innovation in the stationary property sector: the Bosch emergency and security control centers were the first monitoring centers in Europe to be certified according to European standard EN 50518 and VdS 3138 as meeting the highest standards. Today around 10,000 associates are employed at 26 service centers. They handle customer requests and emergency calls in more than 40 languages. The different teams each specialize in a particular area in which they have received specific training.
New Bosch Service Solutions division
While security technology was split off as an independent division within Bosch in 2002 to become Bosch Building Technologies, in 2016 the Bosch Communication Center also became a separate division: Bosch Service Solutions is dedicated to the development of innovative, technology-driven service solutions. The issue of emergency calls still plays an important role. For example, over ten car manufacturers in 56 countries are now successfully using the Bosch eCall service.
Increasing added value for companies
The aim of Bosch Service Solutions is to allow its customers focus on their core areas of expertise with value-adding services. The division uses the wide-ranging potential of automation to further expand its service portfolio, adding innovative, data-driven solutions that make an important contribution to added value for businesses.
In addition to the eCall emergency call, Bosch Service Solutions also covers breakdown assistance with a complete mobility service package known as "Roadside Assistance". In the event of a breakdown, drivers receive rapid, straightforward support: the Bosch service associates diagnose the damage or fault, organize repairs and offer further support, for example by finding a replacement vehicle or arranging a hotel room. Bosch has successfully developed its expertise from the beginnings of alarm reporting technology and alarm processing to the present day
Monitoring services for more security
In the monitoring area, the division still offers numerous security-related services in which the processing of faults and emergencies plays a central role: from the elevator emergency call service, which has been in operation since 1986, to logistics monitoring, which has been securing consignments of high-value goods since 2002, and the introduction in 2020 of Bosch GuardMe, a smartphone-based solution for protecting lone workers. All of these services incorporate the longstanding expertise of Bosch Service Solutions, which can now trace its roots back 100 years.
Get in touch with Bosch Service Solutions
We look forward to your inquiry.
Send us an email
Do you have any questions, ideas or requests? Write to us using the contact form.