Financial services for companies in the mobility sector
The design and quality of your products speak for themselves. But what about financing for your customers? We support your sales process with our vehicle financing services. The good feeling of finding a suitable financing solution can give your customers the final push they need to ultimately choose your brand.
We simplify vehicle financing for your customers – and for you
When buying a vehicle, customers often opt for the financing models offered by vehicle manufacturers. However, this financing process is very time-consuming for a car dealership. In addition to drawing up the agreement, employees must look after the customer over the entire term of the agreement and handle any possible agreement extensions. This requires constant communication with customers, dealers, insurance companies, and other parties involved – and the handling of a large number of agreement documents.
We simplify these processes by supporting car dealerships with financial services. Our associates draw up the lease and financing agreements and conclude them with your customers. We take care of your daily customer contact for all aspects of financial services and use up-selling and cross-selling opportunities as soon as they arise. Toward the end of the financing agreement, our associates negotiate extensions in accordance with your requirements. Or they can support your customers in choosing vehicles from your brand again.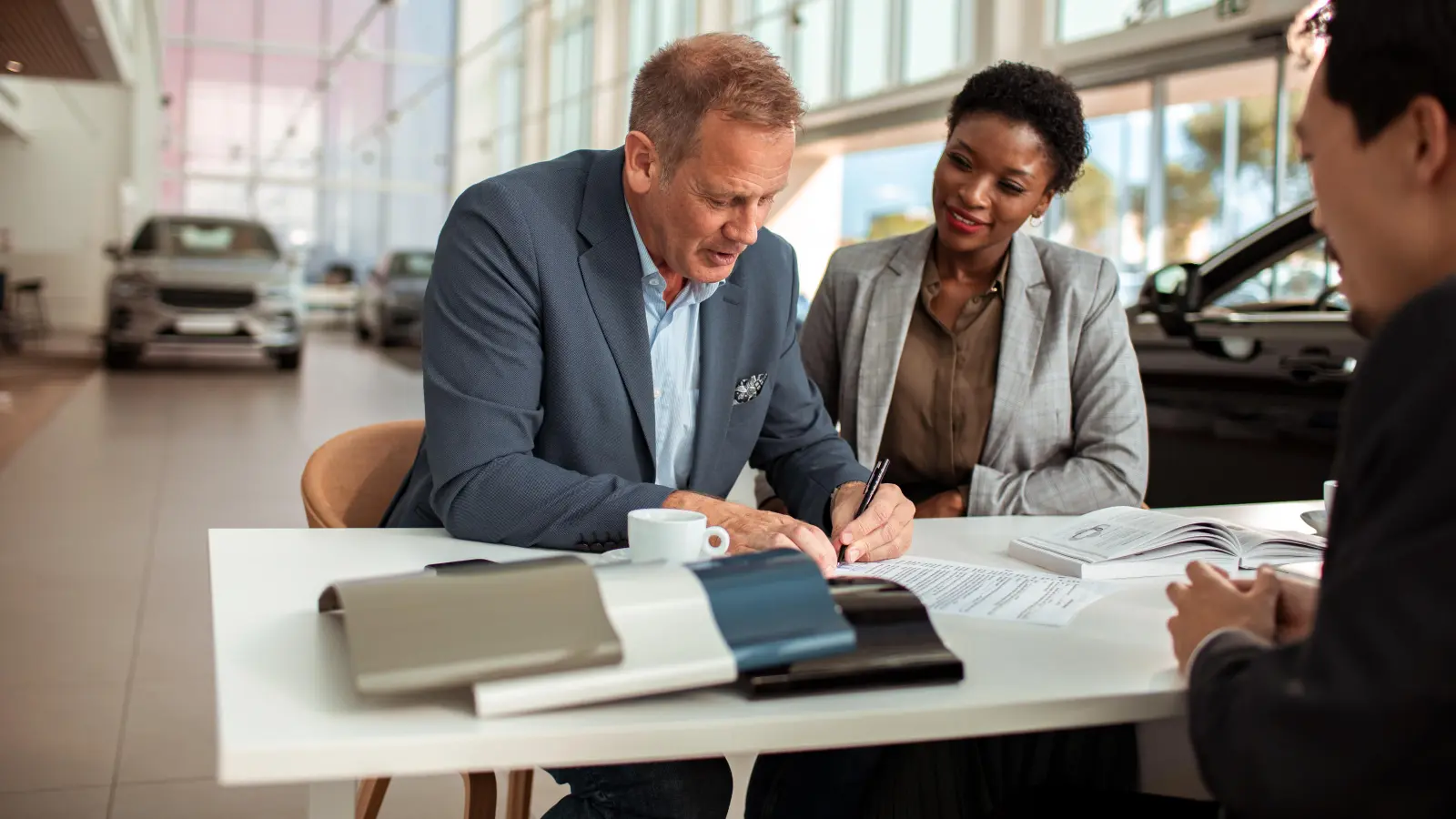 Your dealers can spend more time and effort on actual sales
One face to the customer for the entire Customer Journey – from agreement initiation to possible agreement extension
Greater efficiency through automation elements and end-to-end integration of service processes
Up to 50% of all service processes have the potential to be automated
Automation helps to make service processes faster, easier, and more efficient. Because bots perform the same, repetitive tasks, our service experts can focus on personal interaction with your customers.
This is how we help you to become more competitive on the market
At the same time, our service experts deliver an exceptional customer experience
Integrate Bosch Mobility Services: a powerful overall package with many advantages
Mobility Services such as Roadside Assistance or Accident Management
End-to-end integration of service processes
Increased transparency about the vehicle status
Faster complaints processing
Proactive customer support
A great customer experience
Why Bosch Service Solutions?
Experience
We're specialists in all services for ensuring safe and more convenient, comfortable, and efficient mobility
Service design approach
We design our services based on the needs and business goals of your customers
Integrator expertise
Continuous partner management and digital connectivity of systems
Multilingual, global services
With our global network, we perform our services in more than 40 different languages
Agile and customer-focused approach
We quickly adapt our services to the changing needs and requirements of our customers
Compliance & data protection
We deliver services in Bosch quality and to most stringent compliance, data protection and privacy requirements
Get in touch with Bosch Service Solutions
We look forward to your inquiry.
Send us an email
Do you have any questions, ideas or requests? Write to us using the contact form.